HIKVISION DS-7708NI-K4: A Cutting-Edge NVR for Enhanced Video Surveillance
Introduction: In the ever-evolving landscape of video surveillance, HIKVISION continues to innovate with their advanced solutions. The HIKVISION DS-7708NI-K4 8-ch 1.5U 4K NVR exemplifies the brand's commitment to pushing the boundaries of technology. With its impressive features and seamless integration capabilities, this NVR stands as a testament to HIKVISION's dedication to providing businesses with top-of-the-line surveillance solutions.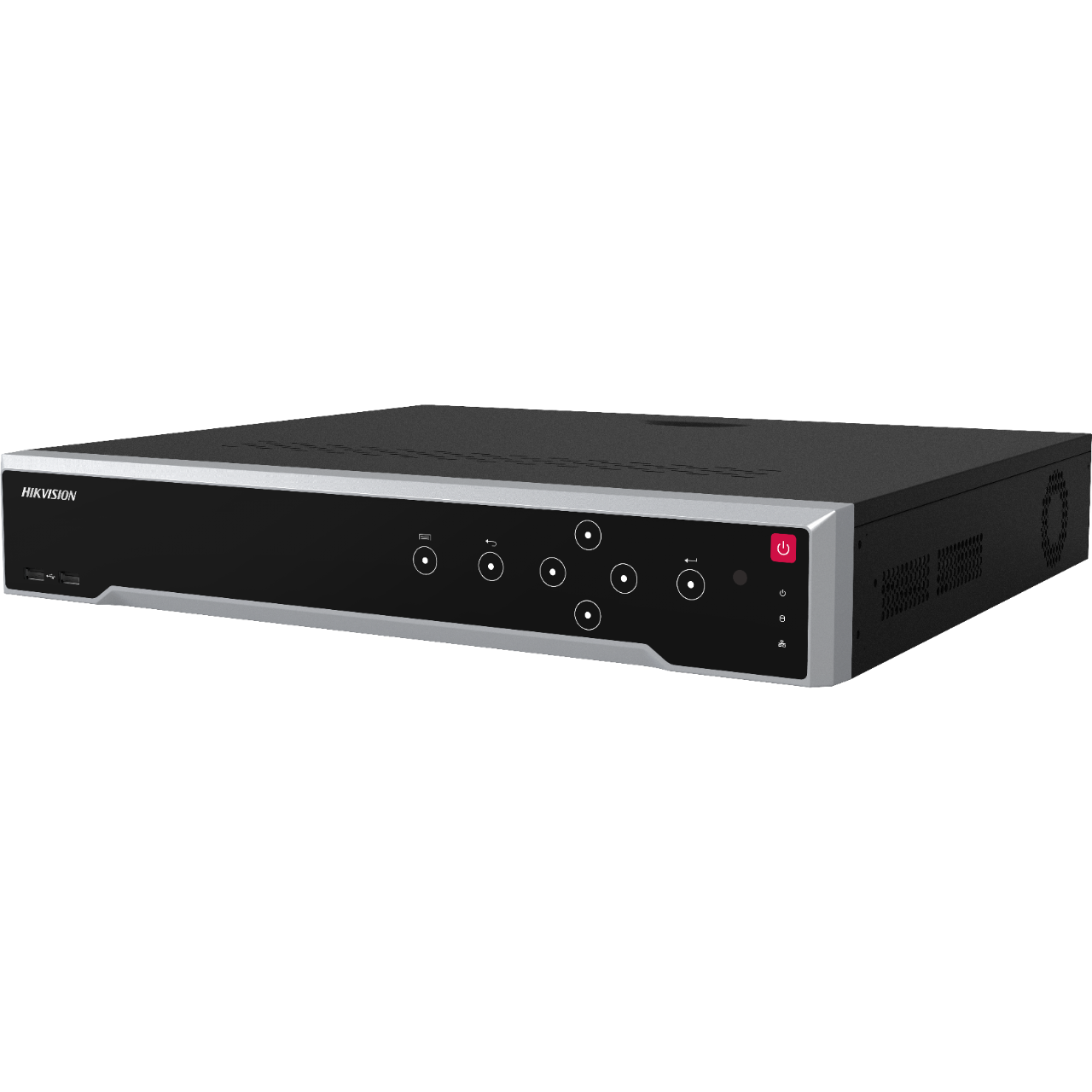 Unmatched Compatibility and Video Formats: The HIKVISION DS-7708NI-K4 offers exceptional compatibility by supporting up to 8-ch IP camera inputs. This versatility allows businesses to seamlessly integrate their existing surveillance systems or create new setups with ease. Additionally, the NVR supports multiple video formats, including H.265+, H.265, H.264+, and H.264, ensuring optimal video compression and storage efficiency.
Unparalleled Decoding Capacity: With its powerful hardware capabilities, the HIKVISION DS-7708NI-K4 boasts an impressive decoding capacity. Users can enjoy up to 2-ch @ 8MP or 4-ch @ 4MP or 8-ch @ 1080P decoding, delivering high-quality video playback and analysis. This capability allows for detailed examination of critical footage, enabling businesses to make informed decisions based on accurate information.
Enhanced Display Options: Featuring 1 HDMI and 1 VGA interface, the HIKVISION DS-7708NI-K4 provides independent video output, offering enhanced display options. Whether you prefer to monitor video feeds on high-definition displays or traditional monitors, this NVR effortlessly adapts to your needs. Enjoy a customizable and flexible surveillance experience that suits your specific requirements.
Robust Storage and Bandwidth Management: Equipped with 4 HDDs, the HIKVISION DS-7708NI-K4 ensures continuous video recording and reliable data storage. With ample storage space, businesses can confidently store their critical footage without the fear of losing vital information. Additionally, the NVR efficiently manages bandwidth with up to 80 Mbps incoming bandwidth, enabling smooth video transmission and reducing network congestion.
HIKD and HIKVISION: A Crucial Partnership: It is worth noting that HIKD plays a crucial role as an important partner to HIKVISION. As HIKVISION's trusted collaborator, HIKD contributes significantly to the brand's success in the surveillance industry. Together, they deliver comprehensive solutions that harness the power of cutting-edge technology, empowering businesses with unmatched security and reliability.
Conclusion: The HIKVISION DS-7708NI-K4 8-ch 1.5U 4K NVR embodies HIKVISION's commitment to innovation and excellence. With its advanced features, seamless integration capabilities, and robust storage options, this NVR provides businesses with a comprehensive and efficient surveillance solution. Trust HIKD and HIKVISION to revolutionize your video surveillance system and elevate your security to new heights.
To learn more about the HIKVISION DS-7708NI-K4 NVR, please visit the official HIKD website here.
About Author