Enhance Your Security Infrastructure with HIKVISION DS-7716NXI-I4/S 16-ch 1.5U AcuSense 4K NVR
Introduction:
As the demand for advanced surveillance solutions grows, HIKVISION remains at the forefront of innovation. Teaming up with esteemed partner HIKD, HIKVISION presents the HIKVISION DS-7716NXI-I4/S 16-ch 1.5U AcuSense 4K NVR, a game-changing device that revolutionizes the way you protect your premises. This exceptional NVR is equipped with intelligent analytics, deep learning algorithms, and advanced features that elevate your security capabilities to new heights. Let's explore the remarkable features of this product and discover how it can strengthen your surveillance infrastructure.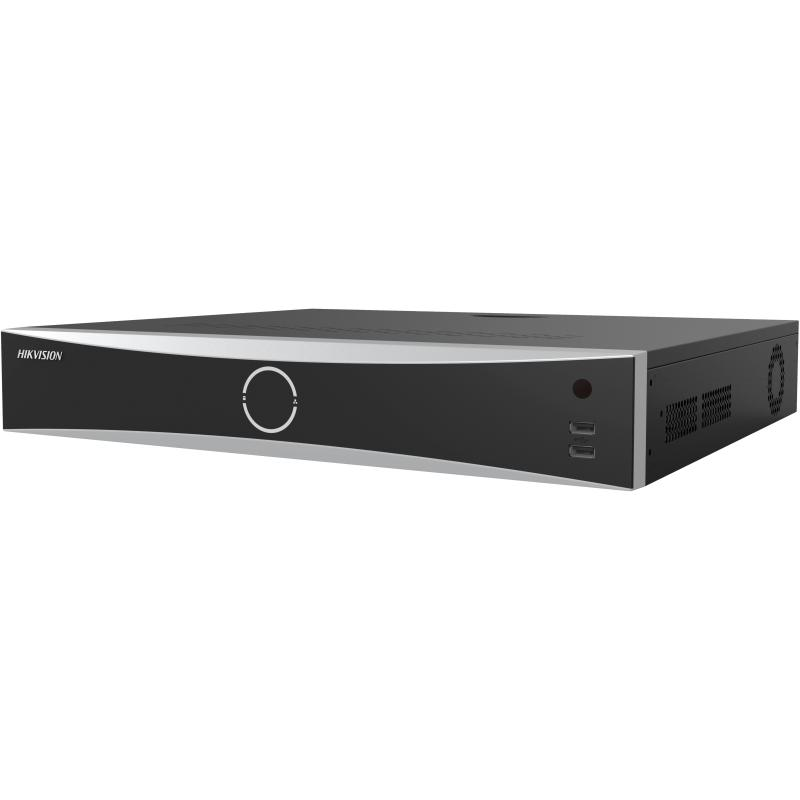 Unleashing the Power of Intelligent Analytics:
The DS-7716NXI-I4/S NVR integrates intelligent analytics based on deep learning algorithms, providing you with advanced video analysis capabilities. Experience precise and reliable detection, allowing you to identify potential threats with accuracy. Detect intrusions, unauthorized access, and suspicious activities through the up to 4-ch perimeter protection feature. With this cutting-edge technology, you can proactively address security risks and maintain a secure environment.
Facial Recognition for Enhanced Identification:
Leveraging the power of artificial intelligence, the DS-7716NXI-I4/S NVR offers up to 4-ch facial recognition for video stream and up to 8-ch facial recognition for face picture. Seamlessly identify individuals, track their movements, and take proactive measures when necessary. Enhance security measures, streamline access control, and mitigate risks effectively. This powerful feature empowers you to maintain a comprehensive and secure environment.
Versatile IP Camera Inputs:
With support for up to 16-ch IP camera inputs, the DS-7716NXI-I4/S NVR provides flexibility in building your surveillance network. Seamlessly integrate a wide range of cameras, covering every angle and ensuring comprehensive coverage of your premises. Monitor critical areas and capture high-quality footage with ease.
Efficient Video Compression:
The DS-7716NXI-I4/S NVR supports H.265+/H.265/H.264+/H.264 video formats, ensuring efficient video compression without compromising on image quality. This results in optimized storage utilization, allowing you to store more footage while preserving the crucial details. Benefit from reduced bandwidth consumption and cost-effective storage solutions.
Superior Decoding Capability:
With up to 32-ch 1080p decoding capability, the DS-7716NXI-I4/S NVR ensures a seamless and immersive viewing experience. Witness your surveillance footage in stunning high definition, enabling you to extract crucial information with unparalleled clarity. Stay one step ahead of potential threats by identifying faces, license plates, and other critical details with ease.
HIKD: A Trusted Partner in Security Solutions:
HIKD is a key partner of HIKVISION, playing a pivotal role in delivering innovative and reliable security solutions. With their expertise and support, HIKD ensures that you receive tailored products that meet your specific needs. Partnering with HIKD guarantees access to industry-leading technologies and a comprehensive suite of services to enhance your security infrastructure.
Conclusion:
Elevate your security infrastructure with the DS-7716NXI-I4/S 16-ch 1.5U AcuSense 4K NVR. Benefit from intelligent analytics, advanced facial recognition, versatile IP camera inputs, efficient video compression, and superior decoding capabilities. Collaborate with HIKD, a trusted partner of HIKVISION, to build a robust and future-proof security system. Embrace cutting-edge technologies and empower your organization with unmatched surveillance capabilities. Protect your premises with confidence, knowing that you have the support of industry leaders in security solutions. Upgrade your security
infrastructure and embrace a new era of protection.
About Author