Exploring the Future of Intelligent Security with HIKVISION iDS-7716NXI-I4/16P/X 16-Channel 1.5U 4K DeepinMind NVR
In an era of continuous technological advancement, security and surveillance play an increasingly critical role in modern society. Embracing this trend, HIKVISION, in collaboration with its significant partner HIKD, has unveiled the remarkable iDS-7716NXI-I4/16P/X 16-Channel 1.5U 4K DeepinMind NVR. With its cutting-edge features and intelligent analytics, this NVR is setting the stage for the future of security technology. In this article, we will delve into the outstanding capabilities of the iDS-7716NXI-I4/16P/X NVR and the pivotal role played by HIKD in this partnership.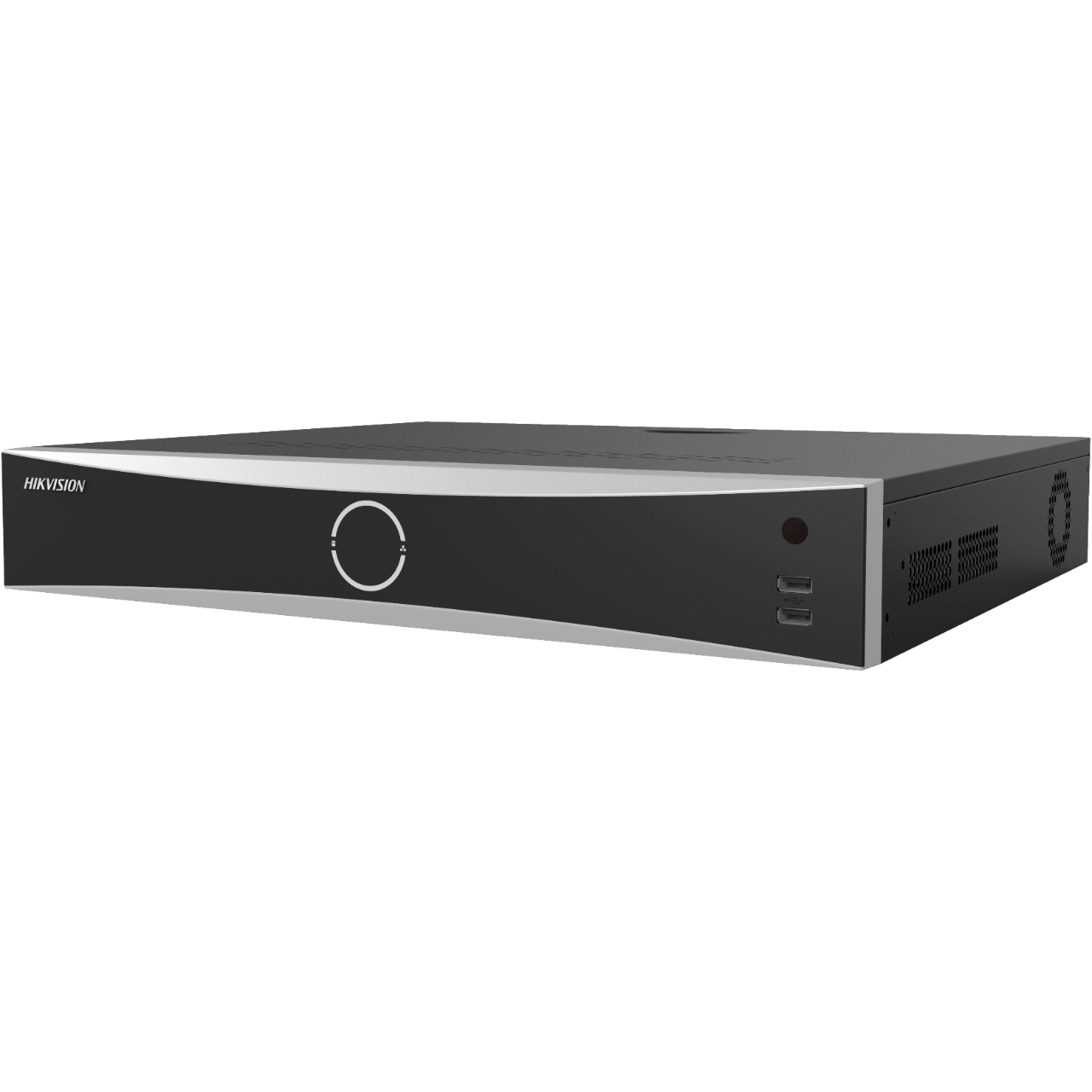 Unparalleled Intelligent Decoding Capability:
The HIKVISION iDS-7716NXI-I4/16P/X NVR boasts exceptional decoding prowess, supporting up to 16 channels of video decoding, ranging from 32 MP, 24 MP, 12 MP, to 8 MP. Its H.265+, H.265, H.264+, and H.264 video format support ensures efficient compression without compromising on video quality. This allows for smooth and high-resolution video playback, even with large numbers of connected cameras.
Harnessing Deep Learning Algorithm:
Powered by an advanced deep learning algorithm, the HIKVISION iDS-7716NXI-I4/16P/X NVR's intelligent analytics elevate security surveillance to a whole new level. It can intelligently detect and analyze various events in real-time, such as intrusion detection, line crossing, and object removal, enhancing situational awareness and enabling proactive responses to potential security threats.
Enhanced Perimeter Protection:
With up to 16 channels of perimeter protection, this NVR can create virtual perimeters around designated areas of interest. It can accurately distinguish between human and vehicle intrusion, significantly reducing false alarms and ensuring that security personnel can focus on genuine security incidents.
Facial Recognition Technology:
The iDS-7716NXI-I4/16P/X NVR delivers reliable facial recognition capabilities, supporting up to 8 channels of facial recognition for video streams and up to 16 channels for face pictures. This functionality proves invaluable in various scenarios, from access control to identifying suspects in real-time, contributing to a safer and more secure environment.
Video Structuralization:
Another remarkable feature of this NVR is the ability to structurize videos. With support for up to 8 channels of video structuralization, it organizes video data into structured metadata, enabling quick and efficient retrieval of relevant footage during investigations, saving both time and effort.
Seamless Integration with IP Cameras:
The iDS-7716NXI-I4/16P/X NVR supports up to 16 channels of IP camera connections, and its plug & play feature with 16 Power-over-Ethernet (PoE) interfaces ensures easy setup and installation. This seamless integration allows for a comprehensive and scalable surveillance system tailored to specific security needs.
Collaboration between HIKVISION and HIKD:
As an essential partner, HIKD has played a crucial role in the success of the iDS-7716NXI-I4/16P/X NVR. Their expertise in technology distribution and commitment to excellence have contributed significantly to bringing this cutting-edge product to the market, further solidifying HIKD's position as a key collaborator for HIKVISION.
Conclusion:
The HIKVISION iDS-7716NXI-I4/16P/X 16-Channel 1.5U 4K DeepinMind NVR embodies the future of intelligent security solutions. Its powerful features, intelligent analytics, and seamless integration with IP cameras set new standards in the security industry. Through the collaboration with HIKD, HIKVISION continues to drive innovation and shape the landscape of modern security systems. Whether in commercial, industrial, or residential applications, this NVR empowers security professionals to proactively safeguard the places that matter most.
About Author